This post may contain affiliate links, meaning I may receive a small commission if you make a purchase through any links that you click. I only recommend tools I truly believe in. Proceeds are used to help grow the Adulting With ADHD universe – thank you for your support!
From online therapy to magical kitchen appliances, there are plenty of ways to enhance your lifestyle while living with ADHD. Here are a few of my top wellness picks.
Related: Productivity Tool Recommendations | Recommended Tech Tools
Cognitive Behavioral Therapy
One of the most important things that helped me through coping with my ADHD and concurring depression and anxiety is speaking to a cognitive-behavioral therapist. These specialists work with you on thoughts, feelings and behaviors to help you address your present-day challenges. In my case, I lucked into a CBT practitioner … I didn't even know what one was when I was desperately calling every number on my insurance provider list.
Not everybody is that lucky. Sometimes you need to go through a dud or two (or more) before you find somebody who really works well with you. Or you don't have insurance. In the era od COVID-19, it's even more important to have ongoing access to remote therapy regardless of insurance status.
In response to COVID-19, Online-Therapy.com (aff) is giving away their courses, worksheets and yoga/meditation videos for FREE. What I really like about them is that they specialize in CBT. In addition to free resources, should you decide to try their online therapy, this link gives you 20% off your first month.
Not familiar with CBT? Here's a quick primer:
Intermittent Fasting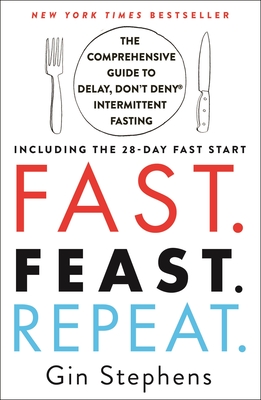 You are a magnificent goddess no matter what the scale says. This recommendation is for those (like myself) who struggle with self-medicating with food and/or impulse control, and there is a well-documented link between ADHD and weight issues. Sadly, I have been at the weight loss game since 11. The best approach to food I have found in my 30 years of playing the diet game (and losing) is intermittent fasting (more about that here). More of a lifestyle, IF isn't about losing weight (although weight loss is a common byproduct of nixing free-range eating at all hours). In my case, it also has been very healing toward my relationship with food. To get started, I recommend checking out Gin Stephens' "Delay Don't Deny" method of IF.
The Instant Pot
Why I love the Instant Pot (aff) is simple: When you have no idea what's going to appeal to you from one meal to the next … yet when it's time to make something, if it doesn't excite you, it's harder to get motivated to make it. This is probably true for a lot of people, but I would venture to guess it's amplified for us ADHD'ers. And you can't keep your fridge empty until hunger strikes or you'll be totally screwed.
My No. 1 reason for loving the Instant Pot: Freezing all the meats, then being able to take them from frozen to cooked at a moment's notice. Even the most kitchen-challenged person can pair said meat with steamer bags of veggies and a steamer bag of grains to have a magnificent meal. Best part? It's healthy, affordable and super easy.
I discovered the Instant Pot a few years back and it has since rocked my world. Originating in Canada, it has since taken the U.S. by storm with its multi-function design that combines a slow cooker, rice cooker, pressure cooker, and more into one device. Before the Instant Pot came into my life, I was very hard-pressed to make meals at home. Part of it was meal planning, but the execution had a lot to do with it too. I wore myself out mentally just trying to figure it all out. Today? Even as a working mom with a young child, making a wholesome meal is no longer a special event – it's normal.
Sleep/Anxiety: Weighted Blankets
I have a soft spot for Mosaic Weighted Blankets (aff), based in Austin, Texas – right down the road from me in San Antonio. Weighted blankets like Mosiac use deep touch pressure to help you relax and sleep better. The weight within the blanket lowers stress and cortisol, and creates a calm feeling by raising serotonin levels in the brain.
Mosiac's USA-made blankets are created with non-toxic materials and are just gorgeous. My favorite one is this Organic Cotton Weighted Blanket And Duvet. Mosaic Weighted Blankets was created when founder, Laura LeMond, discovered that adding weight to her feet at night helped her sleep. This was eventually incorporated into a blanket that would provide the same amount of weight all over. Adding weight and pressure to the muscles relaxes, calms and causes a secure feeling. Weighted blankets provide a way to help calm down and truly relax people. From anxiety to insomnia, there are many ways ADHD women can utilize this weighted blanket as a treatment tool.
Learn More About How Weighted Blankets Help Women With ADHD
Supplements
While the research on the effectiveness of vitamins, minerals and herbs can be mixed, if you are trying to avoid prescription medication it might be worth giving it a try. I personally take prescription medication and supplements, just to cover all of my bases. Not sure what you need? A good place to start is care/of (aff),  which takes you through a quiz to determine your nutritional needs, as well as to identify any herbal solutions that may help with brain function, sleep, stress, and more.
For example, I take the following every day:
a multivitamin to cover me in case I don't eat enough fruits and vegetables
fish oil for cognitive function
B complex for energy
magnesium and melatonin for sleep
rhodiola for cognitive function, energy and stress
ashwagandha for cognitive function and stress